Casa Diamante townhouses are quietly located in the downtown historical zone five blocks from the center plaza and one block from the old colonial marketplace
Modern Colonial Architecture in the Historical Zone
The downstairs is an open floor plan encompassing the kitchen/dining/living room. The well-appointed living room is comfortable with a recliner sofa, gas fireplace, cable TV, fine art, and windows looking out onto the gardens. The living room opens onto a private terrace that serves as an outdoor living area.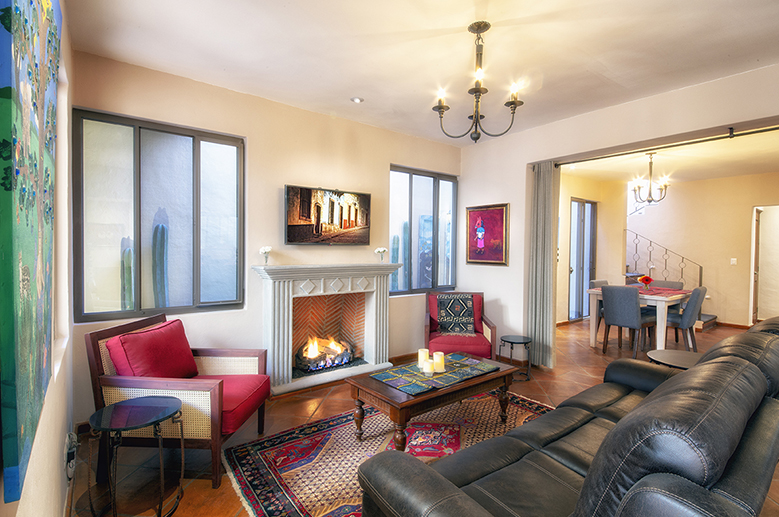 A state-of-the-art modern kitchen with granite countertops, a dishwasher, handcrafted cabinetry and brand new appliances. Up a tiled staircase are the two ensuite bedrooms. Natural lighting floods the 2nd floor. This home is quiet and secure.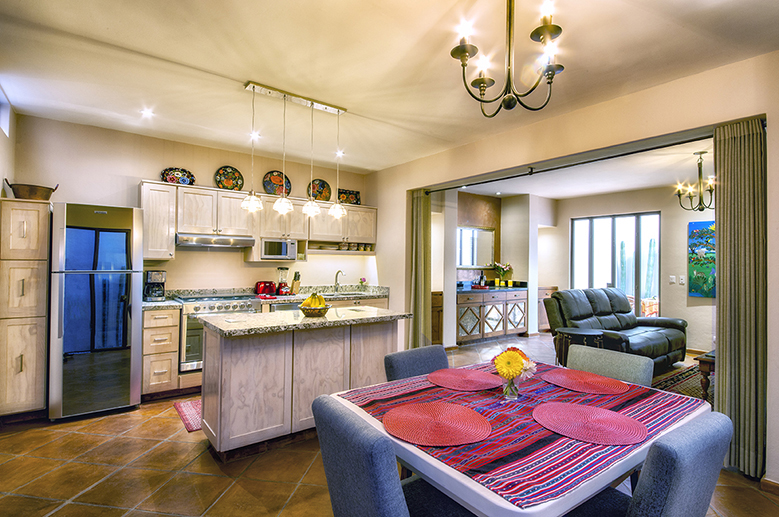 The guest bedroom has a queen bed, desk, chair and armoire. There is a bay window that opens for a constant breeze.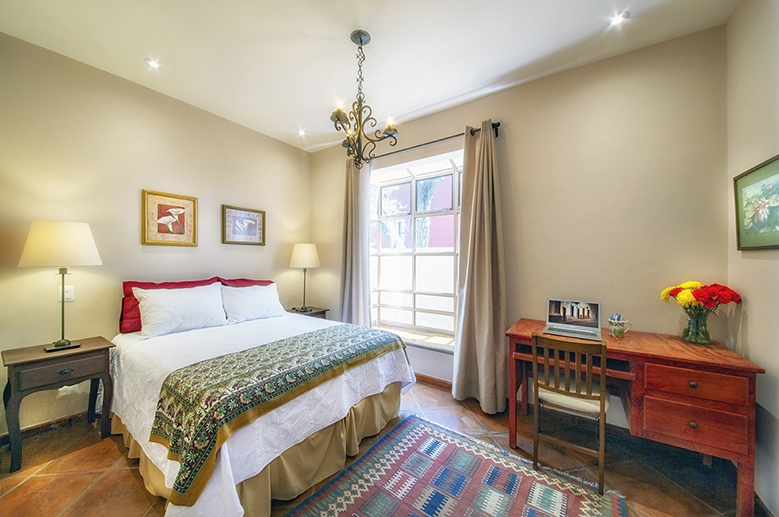 The one-of-a-kind guest bath has beautiful Spanish Mosaico tiles complete with polished concrete (pulido) countertops and bathtub. Simply gorgeous!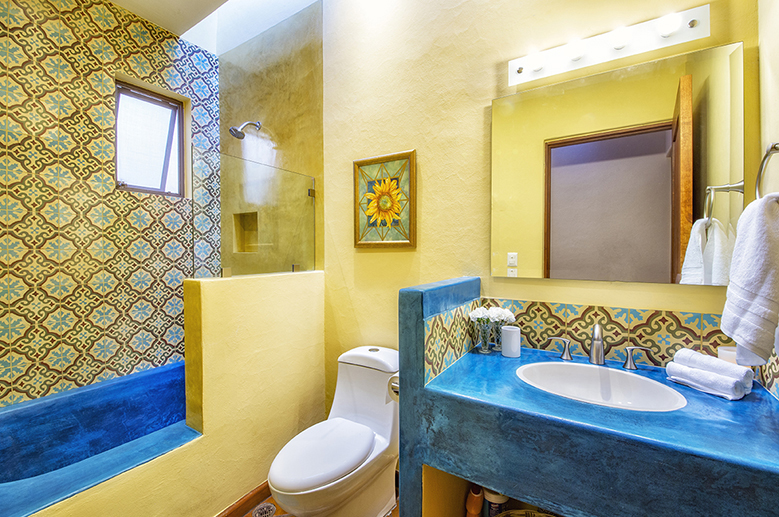 The master bedroom has a king bed, recliner and table with a reading lamp, a gas fireplace and a beautiful Boveda ceiling up-lit with rope lighting and a chandelier. It offers a well-appointed and spacious dressing room with handcrafted cabinetry and an office space with a large desk. There is a safe for your valuables. Doors open onto a private terrace with a view of the Templo San Juan de Dios.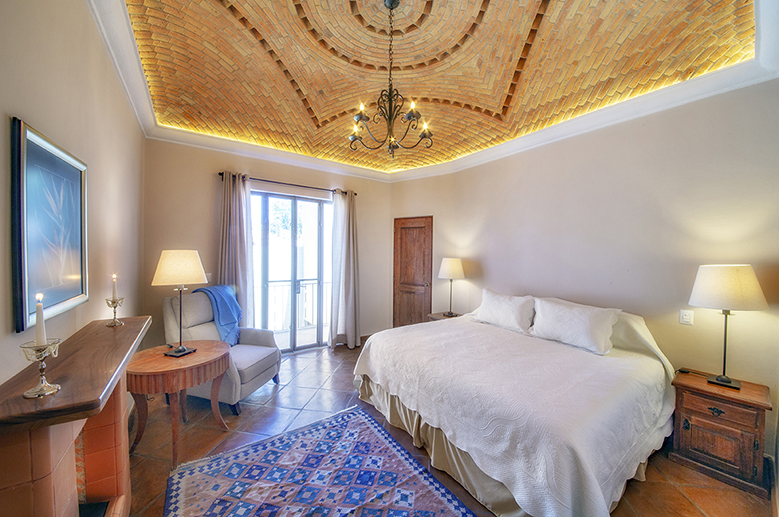 The master bath features an Italian marble vanity with double sinks and beautiful Spanish Mosaico tiles. Natural lighting with windows offer cool breezes, looking out to the sky and trees.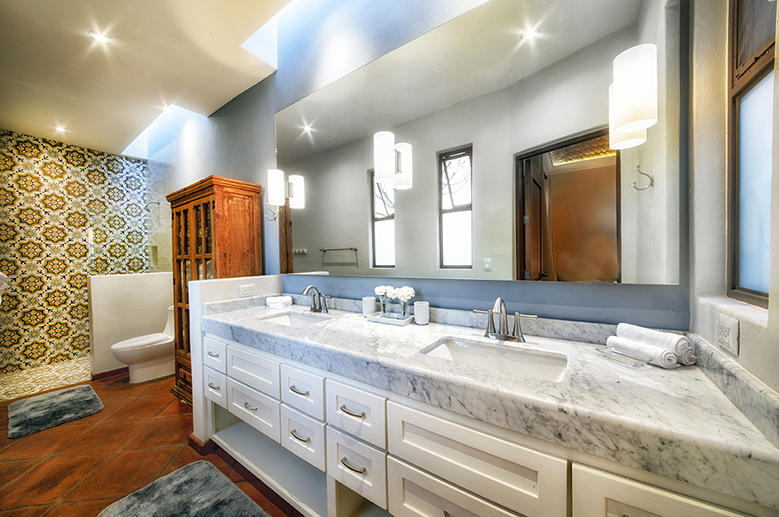 Continue up the staircase to the rooftop garden terrace with views of the Templo San Juan de Dios and San Antonio church. The terraces have tables and chairs and a shade ramada that creates another outdoor living area.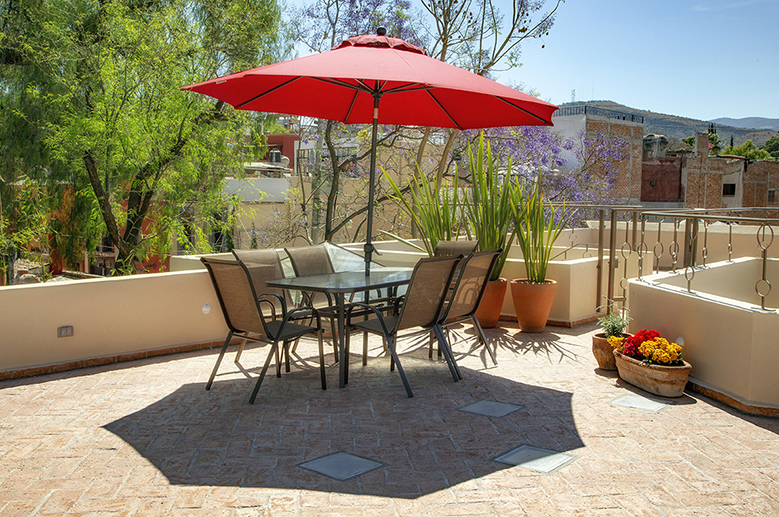 One Bedroom Fully Furnished Apartment
These one bedroom fully furnished apartments are perfect for one person.
Open floor plan with a full kitchen
Comfortable living dining area
Queen size bed
Rooftop terrace garden with table, chairs and umbrella
For more information and availability please contact:
Home Manager Kris Kegel at
casadiamantesma@gmail.com
kfkegel@gmail.com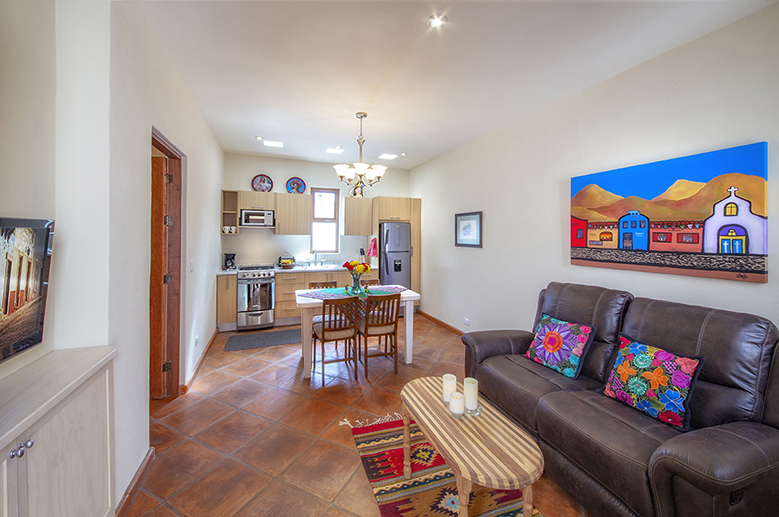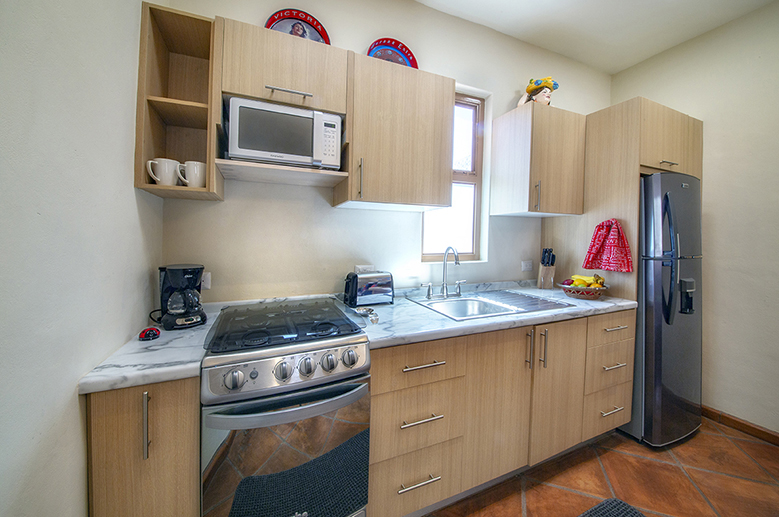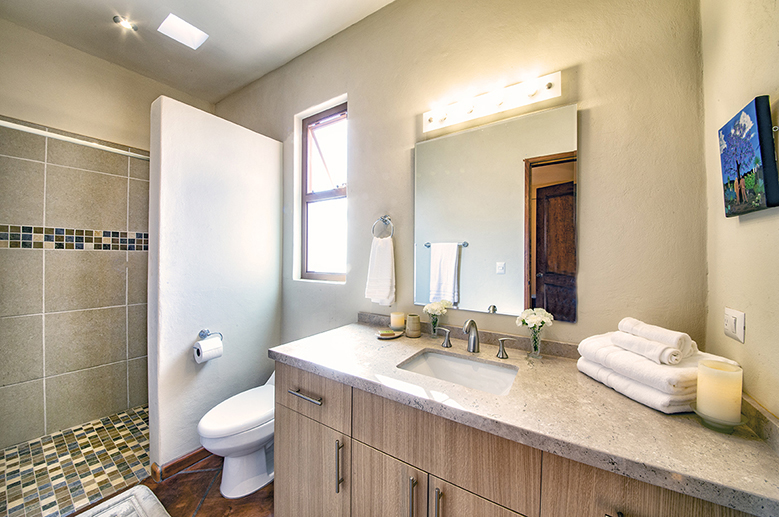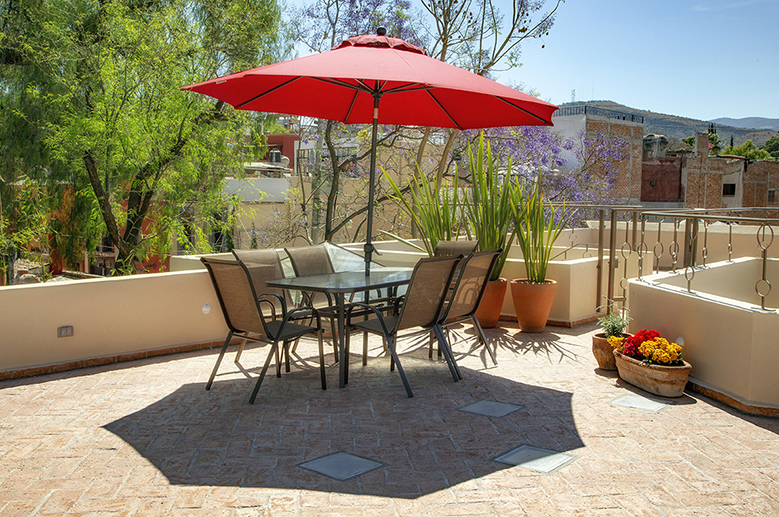 Warren teaches his course on video just like he does in the classroom.
Free Spanish and Mexican Culture lessons
Enjoy free Spanish instruction from Warren Hardy.
How to have good relationships